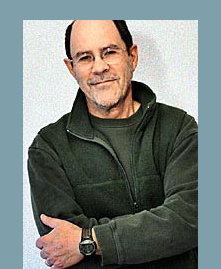 Bob Beach has spent most of his professional life writing for advertising, a field in which he has won many local, regional and national awards. In 2003 he was awarded the American Advertising Federation Silver Medal for lifetime professional achievement. His career has also included stints as a graphic designer, film director, marketing consultant, web developer, university professor and painter/printmaker.
During this time he founded and operated a design studio, a film production house, a full service advertising agency, a marketing firm with clients in 15 states and a web development business.
In his spare time he takes multiple-day tours on his bicycle and plays tournament chess.
He holds a B.Sc. in Education and an MFA from Bowling Green State University.
He lives in Toledo, Ohio.
Contact Bob at bob@bobbeach.com.





Short Stories



The Littlest Kid


This suite of sad and funny stories follow the path of David Abbott, the littlest kid in class, as he struggles to survive puberty. Using his wits and artistic talent, he carves out a space for himself in a world of bigger kids, teachers and parents - all of whom seem to be conspiring to thwart his plans.


Revelation
Published by Saturday Evening Post 4/17


Lesson Nine
Published by Dime Show Review 5/17; Also included in their annual "Best of the Year" anthology


Summer's End


The Day Off


The Good One


Gangbang



Magnum Opus
Published by Oddville Press 10/18 (Winter 2018 issue)



The Rat



Dog Days
Published by Green Silk Journal 5/19





A Young Man's Game



This growing new collection offers a sneak peek into the world of advertising and the looney but lovable characters who give it life.


And the Winner Is...


Bitch
Published by Fiction Junkies 11/21


First Gold
Published by After Dinner Conversation 2/22; also published in their "Best of the Year" anthology


Independence Day


Last Chance
Published by Spank the Carp 11/21



Night Shift


Reunion Published by Blue Lake Review 2/22



Big Fish



Rock Star
Published by Fairlight Books 9/21


Working Title





Other Short Stories:


Bad Snowman


The Breakup


Call of the River


Deadline
Published by The Aphotic Realm 4/17


Dearly Departed


Game
Published by Rind Literary Magazine 3/21 (issue 15)



Gone to Carolina


The In-Between Hour
Published by Green Hills Literary Lantern 7/21



The Legacy
Published by The Woven Tale Press 9/17


Mornin Fever
Published by Easy Street 1/18


Memento
Published by The Woven Tale Press 12/19


Parable


Room for Rent



Spin Cycle
Published by Hedge Apple 5/19; also included in their semiannual "Best of the Year" anthology


The Reunion
Published by Pennyshorts 5/17



Schrodinger's Cat
Published by The Penmen Review 10/17


Terms and Conditions
Published by Bewildering Stories 10/17

Longer Works in the Pipeline


The Lucid Dreamer


Nick Ikaros is a rising star in the New York art world, struggling to escape his troubled past and flirting with A-list success. His path to the top is blocked, however, when his muse - his inner voice - goes silent and the flow of his creative ideas is cut off.





Best Friend Tattoo


Hunter Marlowe, a top-level equities trader in San Francisco, is on his annual blistering binge in the city when he awakens to discover a strange tattoo. Mild irritation explodes into panic when he finds the tattoo is moving around on his body.
It was no simple tattoo. But what was it? How did it get there? And what was it going to do to him?






Seventh Scion



A 15-year-old misfit discovers his missing father has left him an unusual talent - one which he'll need to save his life from a gang of ruthless bikers and rescue the planet Earth from a dimension-hopping alien enemy.



The Phoenix Project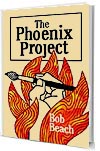 After years of laboring under the heavy weight of his family legacy, Mac Whistler (great grand nephew of James Abbott MacNeill Whistler) has fallen to the level of art fair cowboy. He whips out dozens of identical minimalist watercolors at a time, riding the family name to eke out a meager living on the ragged fringe of the art world. But when his ex-wife tricks him into entering a mural contest he is forced to confront his fear of inadequacy and discovers again his love of painting.





The Girl Who Could Speak With Cats


Illustrated children's book (POD published)



When Oona's cat Pretzel won't play with her, she turns to her mom, who explains that cats generally don't like the same kind of play that little girls like. To know what a cat likes, you have to know how to understand cats; and, of course, that's difficult, because cats and litle girls speak different languages.
Demonstrating that even a little girl can take control of her life and overcome obstacles with thought and perseverance, Oona makes use of the resources at her local library to help her understand cat language and behavior.
Using what she learns, Oona modifies her own behavior with her cat and trains Pretzel to respond and play with incentives of food. The result? A happier and less stressed cat, which Oona and her brother Truman can finally play with.
This story explores issues of creative problem solving and the relationship of a pet to its family.



Back to School



Learning never ends. And Bob continues to pay his dues by collecting his third degree - a Master's degree in creative Writing from Wilkes University. Temporarily sidetracked by the pandemic, graduation is scheduled for 2022. His specific goal for the work created during the degree process is the publication of two collections of short stories: The Littlest Kid and A Young Man's Game.


AllWriters Writing Retreat and Workshop Pulls Talent from Across the Midwest


In June, Bob and fellow Toledo writer Chris Cummings spent a longweekend at Techny Towers in Chicago, writing

and networking with 18 other published authors at the annual AllWriters Retreat. It was a great opportunity to get valuable feedback from Kathie Georgio and her crew of talented teachers and students.





Bob Featured in Toledo Parent Magazine



Bob was among six Toledo authors featured in an article in the April edition of Toledo Parent.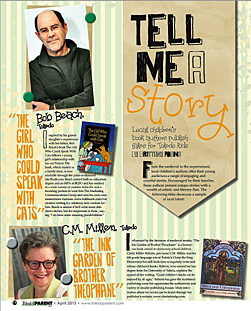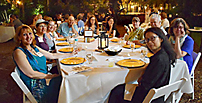 Third Time's A Charm



Bob's third visit to the Key West Literary Seminar Writers Workshops was every bit as good as the first two. Writing Memorable Stories was a class loaded with talent and experience, as most of the participants were published authors, some with prestigious credentials. Two taught creative writing at the university level. Author and teacher Marie Myung-Ok Lee was the mentor and guide through another week of authorial exploration and study.