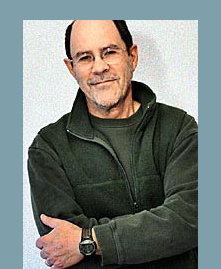 Bob Beach has spent most of his professional life writing for advertising, a field in which he has won many local, regional and national awards. In 2003 he was awarded the American Advertising Federation Silver Medal for lifetime professional achievement. His career has also included stints as a designer, film director, marketing consultant, web developer, university professor and painter/printmaker.
During this time he founded and operated a design studio, a film production house, a full service advertising agency, a marketing firm with clients in 15 states and a web development business.
In his spare time he takes multiple-day tours on his bicycle and plays tournament chess.
He holds a B.Sc. in Education and an MFA from Bowling Green State University.
He lives in Toledo with his wife, Pam.
Contact Bob at bob@bobbeach.com.



eBook Cover Design
Need a dynamite cover design for your new ebook? Talk to Bob. Here are a few of the designs he's created for other authors. He also designs his own covers (see stories at right).



In the Works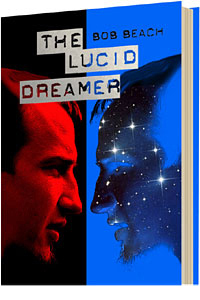 The Lucid Dreamer
Third draft mainstream novel


Nick Ikaros is a rising star in the New York art world, struggling to escape his troubled past and flirting with A-list success. His path to the top is blocked, however, when his muse, his inner voice, goes silent and the flow of his creative ideas is cut off.
Nick employs a psychologist to hypnotize him and uses his skill at lucid dreaming to confront a mysterious figure who has been haunting his dreams. Believing this figure to be his subconscious personality, Nick seeks a showdown to answer his burning questions: who or what is this strange and powerful other who inhabits his mind with him, and why has he shut off the creative faucet? Nick is determined to reopen the door into his subconscious and resume the flow of creative ideas.
Set in the rapidly gentrifying area of SoHo and peopled with quirky and bizarre characters, this engaging and intelligent psychological drama provides entertaining plot twists while it questions the nature of the subconscious and the creative forces within us.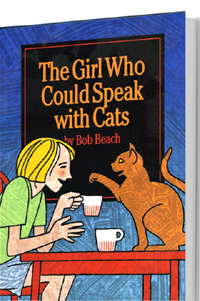 The Girl Who Could Speak
with Cats
Written and illustrated, POD published children's book


When Oona's cat Pretzel won't play with her, she turns to her mom, who explains that cats generally don't like the same kind of play that little girls like. To know what a cat likes, you have to know how to understand cats; and, of course, that's difficult, because cats and litle girls speak different languages.
Demonstrating that even a little girl can take control of her life and overcome obstacles with thought and perseverance, Oona makes use of the resources at her local library to help her understand cat language and behavior.
Using what she learns, Oona modifies her own behavior with her cat and trains Pretzel to respond and play with incentives of food. The result? A happier and less stressed cat, which Oona and her brother Truman can finally play with.
This story explores issues of creative problem solving and the relationship of a pet to its family.
Best Friend Tattoo
Unfinished SciFi novella


Hunter Marlowe, a top-level equities trader in San Francisco, is on his annual blistering binge in the city when he awakens to discover a strange tattoo. Mild irritation explodes into panic when he finds the tattoo is moving around on his body.
It was no simple tattoo. But what was it? How did it get there? And what was it going to do to him?
Accompanied by the mysterious Chan, Marlowe retraces his sordid voyage from the previous night through the dregs of the Tenderloin and the back alleys of Chinatown to find the answer.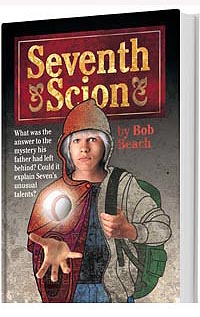 Seventh Scion
Unpublished SciFi novel


Seven Proudrock Nitzo is a 15-year-old misfit walking a dangerous tightrope between his mother's drug-dealing biker boyfriend and the gang of high school jocks harassing him for his odd name, his white hair and his dead father's legacy as a "loony."
When the boyfriend claims Seven's bedroom for his new den, Seven is forced to clean out his father's workroom for his bed. What he finds is a collection of strange devices, old appliances and reams of notes in unfathomable heiroglyphics - and a locked closet with reinforced walls.
Seven soon realizes that his father was much more than he seemed. With his new friend Mink, he begins to unravel the mystery, but is suddenly forced from his house and pursued by the bike gang Hell's Heroes, who want to kill him for an entirely different reason.



Short Story Publications Continue to Mount


2017 saw the acceptance of nine of Bob's short stories for publication in a variety of print and on-line markets. Three more submitted in 2019 were published quickly. Exposure ranged from general interest publications like The Saturday Evening Post to university-linked literary publications like The Penmen Review.


The Littlest Kid


This suite of sad and funny stories follow the path of David Abbott, the littlest kid in class, as he struggles to survive puberty. Using his wits and artistic talent, he carves out a space for himself in a world of bigger kids, teachers and parents - all of whom seem to be conspiring to thwart his plans.


Revelation
Published by Saturday Evening Post 4/17


Lesson Nine
Published by Dime Show Review 5/17 Also included in their annual "Best Of..." Anthology


Summer's End


The Day Off


The Good One


Magnum Opus
Published by Oddville Press 8/17



Dog Days
Published by Green Silk Journal 5/19

Other Short Stories:


Bad Snowman


The Breakup


Call of the River


Deadline
Published by The Aphotic Realm 4/17


Dearly Departed


Gone to Carolina


The Legacy
Published by The Woven Tale Press 9/17


Mornin Fever
Published by Easy Street 1/18


Memento
Published by The Woven Tale Press 12/19


Parable


Spin Cycle
Published by Hedge Apple 5/19 (also included in their semi-annual print anthology)


The Reunion
Published by Pennyshorts 5/17



Schrodinger's Cat
Published by The Penmen Review 10/17


Terms and Conditions
Published by Bewildering Stories 10/17







AllWriters Writing Retreat and Workshop Pulls Talent from Across the Midwest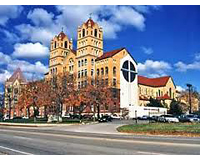 In June, Bob and fellow Toledo writer Chris Cummings spent a longweekend at Techny Towers in Chicago, writing

and networking with 18 other published authors at the annual AllWriters Retreat. It was a great opportunity to get valuable feedback from Kathie Georgio and her crew of talented teachers and students.





Bob Featured in Toledo Parent Magazine



Bob was among six Toledo authors featured in an article in the April edition of Toledo Parent.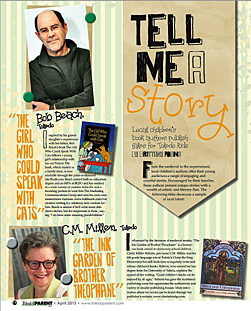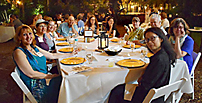 Third Time's A Charm



Our third visit to the Key West Literary Seminar Writers Workshops was every bit as good as the first two. Writing Memorable Stories was a class loaded with talent and experience, as most of the participants were published authors, some with prestigious credentials. Two taught creative writing at the university level. Author and teacher Marie Myung-Ok Lee was our mentor and guide through another week of authorial exploration and study.





Second Visit to KWLS Workshop Impresses



The Workshop for Advanced Fiction, moderated by Susan Shreve, provided an excellent insight into the literary novel. Of the 14 participants, every one had an eventually publishable manuscript, and all had excellent critiques on the material presented. Once more, I learned a ton.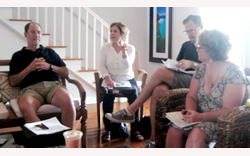 It was also another nice winter vacation in Key West for my wife and me. It will continue to be a regular destination in future years.



Key West Literary Seminar Sparkles



My wife and I recently returned from Key West, where I had been accepted into the KWLS short story workshop. Well known writer

Paulette Bates Alden kept her team of hard working wordsmiths in line and well motivated for a week of intensive discovery. In free time during the course of the week, I rubbed shoulders with a host of talented writers from several countries. Among the many highlights were dinner with American poet laureate Billy Collins and biographer Brenda Wineapple; sea kyaking; and El Siboney, a marvellous local Cuban restaurant. It was a wonderful window on the world of serious literature for me, and I hope many more such opportunities lie in the future.